Outline Mail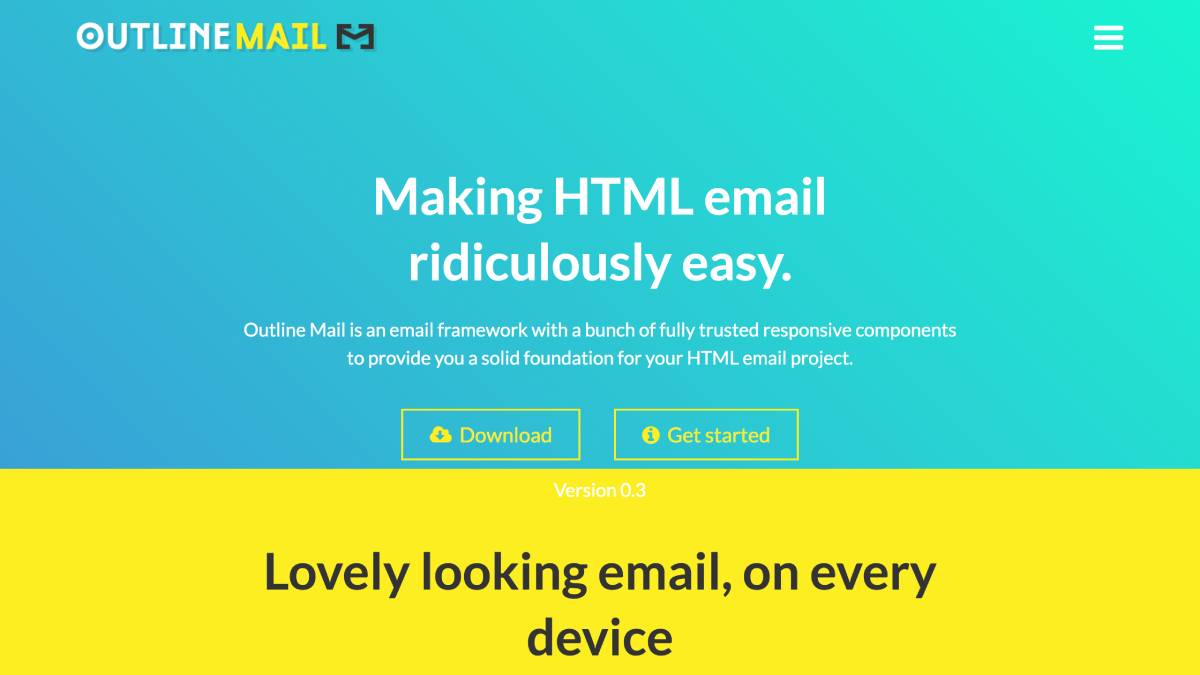 After the success of my first open source project Outline CSS, I decided to build and release Outline Mail.
It's is an email framework with a bunch of fully trusted responsive components to provide you with a solid foundation for your HTML email project. It allows you to mix and match content blocks to easily build an HTML email using today's best practices in minutes.
It's ready for a refresh and an update to keep up with the ever-changing Front End dev environment.
You can view Outline Mail on GitHub.
Technical Sheet
Technologies & methodologies I used on this project.
HTML email
CSS
Gulp
Node
Litmus Email testing